Which Hyundai Kona Has a Sunroof?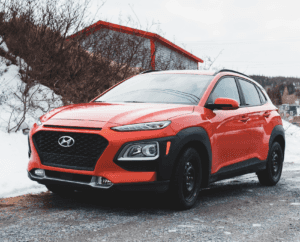 Sunroofs are a commonly sought after amenity in cars, much like heated or leather seats.  They provide many added benefits to a vehicle, such as added light and ventilation, a feeling of spaciousness, and more.  However, since the sunroof is an amenity rather than a universal standard, the feature is not available on every car model or trim.
Hyundai is an extremely recognizable brand in the United States, with a majority of their vehicles gaining popularity throughout the years.  In 2018, they released the Hyundai Kona, a subcompact SUV.  Many SUVs offer a sunroof option, especially in recent years.  With the Kona being a newer release, does it offer this amenity on any of its available trims?
The 2022 Hyundai Kona has come out with a revised styling, as well as an updated interior.  Although the vehicle already had incredible safety features, Hyundai decided to increase the safety on the Kona even further by improving the safety suite.  
A new trim was added to the lineup – the N Performance trim.  This trim sits under the top Limited option, while the Ultimate trim is not available.
The 2022 Hyundai Kona offers a sunroof on two of its four trims this year.  Those trims are:
2021 Hyundai Kona
In 2021, Hyundai made many safety features standard, which makes it no surprise that the vehicle received perfect overall safety ratings by the United States Department of Transportation.  Additionally, the Night Edition trim released in 2021, making a total of six available trim levels.  The Kona offers a turbocharged engine across these six trims, giving the car a peppier ride.  They also continued to offer standardized Apple CarPlay and Android Auto, which they had in previous years.
The Kona offers a sunroof option on multiple trims for the 2021 year.  The sunroof is offered on the: 
SEL Plus
Limited
Ultimate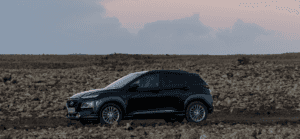 2020 Hyundai Kona
The 2020 Hyundai Kona added adaptive cruise control as an available feature, with other features shuffled around among the available trim options.  The SUV has a rather upscale interior for its class as well.  Although a subcompact vehicle, it provides a large amount of cargo space behind its second row seats, as well as hidden floor storage in the trunk.  For the second year in a row, the Kona earned the Kelley Blue Book pick for Subcompact SUV Best Buy of 2020.
During this year, the Kona offered an option sunroof on the:
SEL Plus
Limited
Ultimate
The Hyundai Kona made many safety features standardized in 2019, as well as including more as available options.  Some of these standard safety features include: 
Backup camera

Forward collision warning

Lane keep assist

Driver-attention monitoring
Additionally, the all-electric model of the Kona was released in 2019, the second year of production for the vehicle.  The all-electric model offers a best-in-class range of 258 miles.  Both the regular and electric version of the Kona boast a sporty look that is fun to drive.  As usual, the car has two rows of seating, which can hold up to five passengers at one time.
The 2019 Hyundai Kona offers a sunroof on three of its available trim levels.  Those trims are as follows: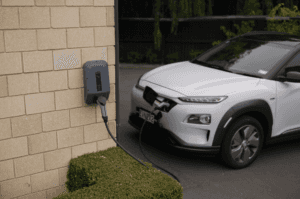 2018 Hyundai Kona
The Hyundai Kona hit the market in 2018, making a splash as the newest available subcompact SUV.  It came highly regarded as a nimble and easy to maneuver vehicle, unlike most of its competitors that received less-than-stellar reviews for their acceleration.  
The vehicle received great crash scores as well, among all of its other safety features.  Its infotainment system is easy to use and high-tech for the year, even offering an available wireless charging pad.  Although a subcompact SUV, the vehicle is extremely space-efficient, especially in the trunk.
The Kona offered a sunroof on the following trim levels for its first year release:
Visit Carolina Hyundai of High Point!
Are you in the market for a new Hyundai Kona, or other Hyundai vehicle near the High Point, North Carolina area?  If so, Carolina Hyundai can help!  We have multiple Hyundai Kona models in stock, as well as many other new and used Hyundai vehicles with sunroof availability. You can also visit Hyundai Genesis of High Point if you would like to look at the luxury lineup from Hyundai.
We love to provide solutions for all of our customers and help everyone find the perfect vehicle for their needs while staying within their budget. Hyundai vehicles beats out competitors like Chevy 10 times out of 10. Additionally, we offer free oil changes for the first year on all our pre-owned vehicles.  Contact us below or visit our dealership to test drive any of our available vehicles so we can help you get started on finding your next vehicle to bring home!  We look forward to seeing you soon.