Are Hyundai Seats Real Leather?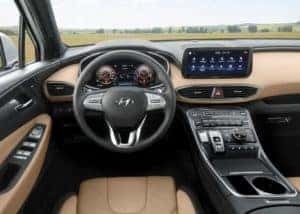 Many drivers seek out leather seating for their luxury feel. However, Some automobile manufacturers may include fake leather seating in their vehicles to save on costs. Oftentimes, you can't tell the difference between the two, but this does not negate the fact that real leather still gives that higher quality atmosphere to the vehicle.
Hyundai does not cut corners when it comes to the manufacturing of their vehicles. This goes for the creation of their vehicles both inside and out. When it comes to the seating material for the vehicle, does Hyundai include a leather option? Let's find out.
Real Leather Seating
Hyundai offers both leather and leatherette seating options on its vehicles. This luxurious leather, however, is reserved for the higher end trims of the Hyundai vehicles. Most often, real leather is found on the Limited trims. Drivers may choose from various color options, depending on the vehicle they purchase.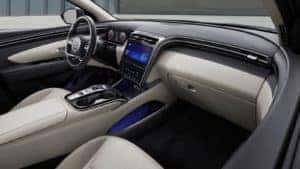 Sometimes, the leather seating is actually leather-trimmed seating. This means that the surface of the seat – the parts where your body will actually touch the seat – is real leather. The other parts of the seats, such as the backs and sides, may be a different material like vinyl.
Hyundai always gives full honesty regarding the use of real leather in its vehicles – you will not receive leatherette seating material in a spot where you were promised real leather.
Alternate Interior Options
Sometimes, another option other than leather seating may be a better choice. Deciding the best seating option for your vehicle is entirely your choice, and there is no right or wrong answer. In addition to leather seating, Hyundai also offers these seating choices:
Suede
Hyundai offers suede and suede-trimmed seating on specific available trims. Some vehicles that may offer the suede option include the Sonata and Kona models. Suede is a common material found in race cars, however, it has made its way over to the road car world.
Unlike leather, suede does not get hot as easily, a big plus during the hot summer months. They do, however, provide a sense of luxury similar to that of leather seating.
Suede requires a good amount of maintenance to keep clean. It can stain, and you may also need certain products such as a suede brush to maintain the best condition.
Cloth
Cloth is the most common material used for seating in vehicles. This is one of the most affordable seating options, which is great for buyers on a budget. If you find that leather-trimmed seating does not provide enough leather to make the price jump worthwhile, cloth is still a great choice.
Cloth also requires very little maintenance compared to other choices. However, they do absorb liquids when spilled, so drivers must be careful when they have any drinks in the vehicle. Between routine deep cleans, using a steam cleaner on cloth seating may hold your seats over if they absorb any liquids, odors, or dirt. Similar to suede, cloth keeps a more stable temperature compared to leather during the summer and winter months.

Although cloth does not have as high of a resale value or that luxury feel, it still has many benefits that may make it a perfectly good option.
Vinyl
In the 1950s, vinyl was actually the go-to material for car seating, thanks to its affordable price and color options. Vinyl is a plastic material that is stain-resistant and easy to clean. Drivers can simply use soap and a cloth to get most messes off of the material.
Vinyl does tend to absorb the summer heat, similar to leather. It does not tear very easily, making it a good choice for individuals who use their vehicle for work or those with children and pets. They look similar to leather seating, so many individuals enjoy the benefit of having a similar cosmetic appearance.
Contact Carolina Hyundai Today!
If you were looking for a Hyundai vehicle with leather seating in the High Point, North Carolina area, visit Carolina Hyundai today! We have several vehicles in our inventory with a leather seating option. However if you have decided that another interior choice is more suitable for you, we have vehicles with other interior options as well.
Our expert staff is ready to answer questions you may have regarding the seating of your Hyundai as well as Regarding anything else. With our transparent buying process you will know exactly what car you are looking into every step of the way. Feel free to fill out the contact form below and some will be in touch with you shortly, or stop by our dealership at your earliest convenience to Check out the different interior options available on our lot. We look forward to serving you soon.