2021 Labor Day Hyundai Sales Event
Hyundai cars are the best amongst others you will come across in the automobile market. This is because they have some really fantastic next-generation features that many drivers have been dreaming of over the years. Hyundai models rank amongst the best in the business
Labor Day Sales Event
If you are looking for great deals on Hyundai models or the right time to buy, that time is coming shortly. Carolina Hyundai of Highpoint is offering incredible deals on select models this Labor Day. If you have been holding off on purchasing a new Hyundai until the right deal shows itself, then you should be ready to jump onto the event of this sale.
2021 Hyundai Elantra Deals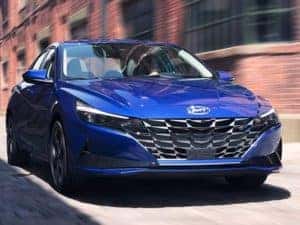 The Hyundai Elantra is a very reliable model and has become even more so as the models have been updated. It meets all the criteria of a modern car. The most amazing part is that the 2021 model promises to offer even more that will definitely ensure the ultimate driving experience. At the moment, this car has managed to score a rating of 4.5 from 5.0 based on its features & specifications. When compared to other compact cars you have been using in the past, it is steps ahead. For instance, the 2021 Hyundai Elantra comes with an effective fuel management system. It just seems to be better than its predecessors.
Another feature that will ensure comfort is its 6way passenger seat. This makes it a perfect car for families. Its space is perfect both for passengers and cargo. There is also its Battery w/Run Down Protection feature. This offers maximum protection for your battery and makes it last for as long as possible. The 2021 Hyundai Elantra has been designed to move comfortably in different surroundings. It doesn't really matter whether the roads are snowy, wet, or muddy as you can still drive safely. This is because it has stability control and traction control.
You can easily become an owner of a brand-new Hyundai Elantra car by taking part in the 2021 Labor Day sales event. Numerous discounts and offers will be available to enable you to get this model at a reduced price.
2022 Hyundai Sonata Deals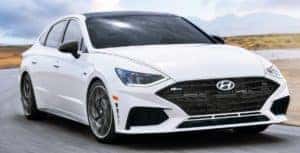 The 2022 Hyundai Sonata is a real beauty. The first thing you will notice after seeing this car for the first time is how it has been designed. In case you have been looking for the perfect car, the Hyundai Sonata is one of the best options you can explore. It has been deliberately manufactured to exude elegance and class. Apart from its impressive design, this car has plenty of other great features to offer drivers.
For instance, this model is designed to last for a very long time. The condition for this to happen is to ensure it is properly maintained. Its engine is one of the best around as it can respond quickly. Due to this, it can accelerate from 5-60 mph within 6 seconds. It has some amazing features in place for the safest ride possible. These features include a blind-spot view monitor, rearview monitor, blind-spot collision-avoidance assist, parking collision-avoidance assist rear, surround-view monitor.
The features that the 2022 Hyundai Sonata comes with have made it the favorite for many drivers. Come on over to Carolina Hyundai of High Point to find out more about this model.
2022 Hyundai Tucson Deals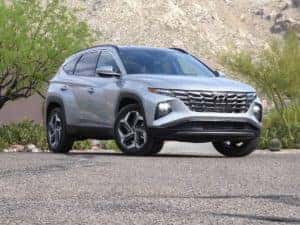 As compared to its predecessors, the 2022 Hyundai Tucson offers a new design and more features. Amongst the various compact SUVs, this is one of the best on the market. Great cars are known for their uncompromising features and the Hyundai Tucson seems to tick all of the boxes. One of the reasons why it has won the hearts of car owners over the years is that it doesn't require many repairs and maintenance. This makes it very reliable amongst other cars.
The 2022 Hyundai Tucson has been redesigned completely to reflect what modern-day technology is all about. For instance, the back seat is very roomy as compared to past models. Also, its cockpit now has some new digital features. It is easy to notice is how the interior has been designed to ensure comfort. In case you have been using an old model, it is high time you upgraded into something better and more sophisticated.
Come to Carolina Hyundai For Great Deals this Labor Day!
There is only one place or platform to have access to such exclusive deals on the different Hyundai cars that have been mentioned above for the 2021 Labor Day sales event – Carolina Hyundai. There will be numerous offers available to enable you to purchase either 2022 Hyundai Elantra, Hyundai Sonata, or Hyundai Tucson. Not in the market for a new car? Browse our large pre-owned Hyundai selection today, one of the best in the area. Plus, our dealership is always offering aggressive pre-owned vehicle specials. So make sure that you take some time to come down to our lot and test drive a few of these models! Contact us today if you need more information about our sales event.